Hello everyone.... WOW! It's a sunny day here in Hawaii....

I can't believe it's wednesday again, means another wonderful sketch at TDS . In my card I used my fave digi image from TDS called floral sillhouette, I love this pretty image. And I used the digi paper from The Creative Cottage Challenge that I won. I love these girly papers. Please check the DT's creations for inspirations. And don't forget to link your creations HERE . We love to come and check it out. Thanks!


Here is a close up to see the butterfly charm,I added pink stickles. And I added mod podge to the pink flower. I love how it turned out. I recycled the black ribbon from the old dress and the pearls from the old doll of my lil girl.

I entered this card to the following challenges:
I Love Digi - Charm
Cupcake Craft Blooning Charming
Papertake Weekly Say it with flowers
A Spoon Full of Sugar Cute & Girly
************************************************************************
Just wanted to share my money leis for my lil girl, she will graduate in kindergarten next week. More money leis to share next time.

***********************************************************************
And my great news.... I won another challenge at Stamp Scrap & Doodle Saturdays . My paper bag (you can see below this post) won the challenge-Anything but a card. My prize 5 digi images from The Stamping Boutique I can't wait to see. Thank you so much.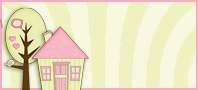 WOW! what a shocked when I checked the The Creative Cottage just now, I saw my paper bag there as the Challenge 10 Favourites. I'm so happy..... my paper bag won 2 challenges I thought just one. Thank you so much sweet ladies!

Thanks a lot for stopping by and your wonderful comments are greatly appreciated. Have a fabulous day!